Text: Ulrike Themessl, WF registrar and President of ÖIZV (Österreichischer Islandpferdezuchtverband)
Icelandic Horses in Austria – how it started
It was around 1958, when the story of the Icelandic "pony" started in Austria with the import of pregnant mares.
In Germany at the same time there was already a great interest to have these horses, especially after an article called: "Save Icelandic foals from slaughtering" and the description, how easily they can be kept in the own garden.
In Austria it started in a different way. Franz Helford, the owner of a Viennese Jersey factory, started the story. He had seen Icelandic horses many years earlierin Iceland. He was fascinated by their toughness and willingness. Therefore, he wanted to bring them to Austria.  At that time, in the Fifties, a single Icelandic horse lived in Attersee, Upper Austria, imported for private use. As soon as Franz Helford wanted to import them not only for private, but also for breeding, the difficulties with the authorities, especially the agricultural authorities started. They wanted to protect the local breed.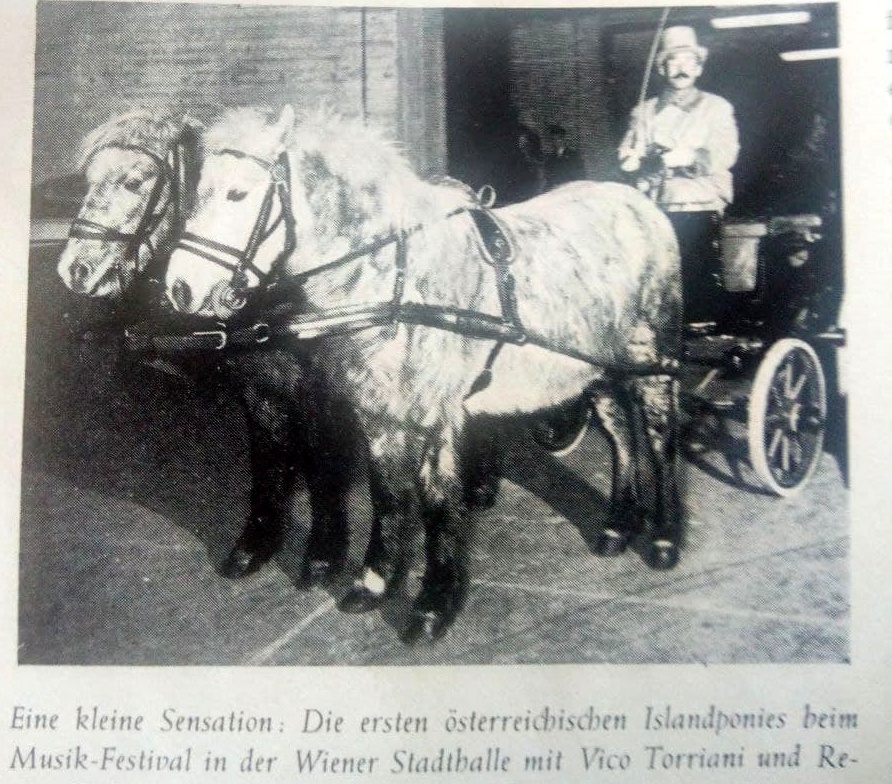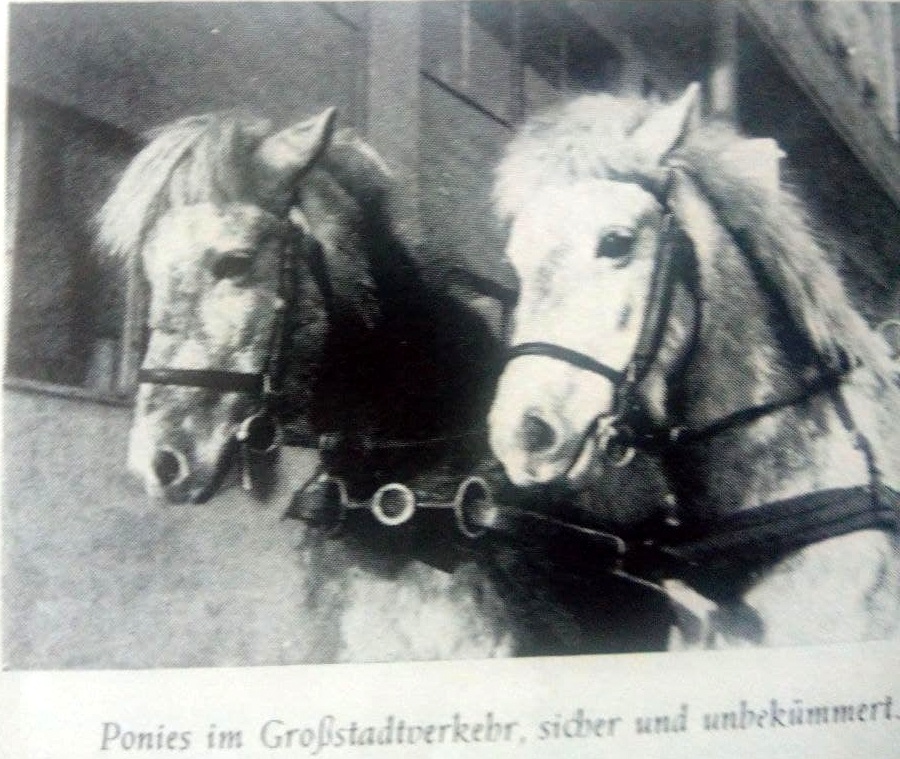 But the friends of the Icelandic horses in Austria did not give up. Mr. Helford imported his first two Icelandic mares, Hæra and Héla in September 1958.  A special coach was produced and it was a little sensation, when he was driving the coach with his two Icelandic horses though the streets of Vienna. This made Icelandic horses more popular.
Soon after, Grána and Ljóska, and another female horse called Glæsir (…) arrived. And finally, the breeding stallion Hæringur frá Hvanneyri, recommended by Gunnar Bjarnason, came to Austria. 
In the southern part of Austria, in Styria, the first horse, Fluga, arrived on Hofjägergut in Semriach (owner was Dr. Franz Ernst Hoyos). In 1959 almost all imported mares had offsprings and since then the number of our Austrian Icelandic horses is growing and growing.
As you all know, a small group of people from Switzerland, Austria, the Netherlands, Germany, Denmark and Iceland was involved in the foundation of FEIF – Federation of European Friends of Icelandic horses (FEIF). From Austria it were Franz E. Hoyos and Franz Schröder.  
From the end of the Eighties, it had been possible for our breeders to use the studbooks of Jónas Kristjánsson. 
But then internet was available and this changed a lot. For the last twenty years we have now been able to use the very first international studbook of one breed, "WorldFengur". This is great and we are thankful for it.
All Austrian born Icelandic horses can be registered in WorldFengur.  The breeding administrators of the Austrian breeding organization for Icelandic horses (ÖIZV) and many horse breeders in Austria are glad to use it, because the databank is not only a general list of Icelandic horses, but also perfect for breeding affairs.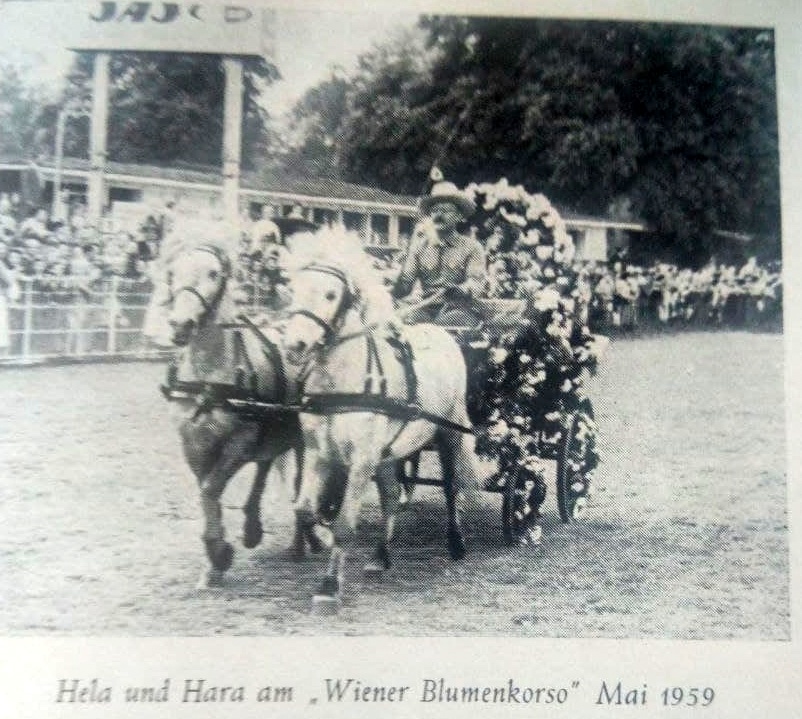 WorldFengur in Austria – how it started
Very surprisingly, Clive Phillips had resigned from WorldFengur (WF) development work in 1999. This was at the Annual FEIF meeting of national Breeding leaders, Hotel Ísland, Reykjavík, Iceland.
Very reckless and fascinated by the breeding activities, I stood up together with Kati Ahola from Finland to the election as a member of the FEIF Registration group. Other members in this working group were Jens Otto Veje, FEIF breeding leader, Ágúst Sigurðsson, breeding leader of Iceland and Jón Baldur Lorange, project manager of WorldFengur.
To be honest, at that time I had no idea at all what the WF was supposed to be for and, due to missing documents (like in many other countries, the breeding associations in Austria were rather disputed than cooperative), I saw no possibility at all to ever enter Austria's horses into this database. One of the biggest challenges was the implementation of the international unique life numbers, the so called FEIF ID numbers for horses as well as Id's for persons. I can remember that at one of the countless working meetings this was the main topic and it actually took two days. Unforgettable remains a joint ride with Jón Baldur (a non-rider !!! ) and Kati Ahola with Icelandic horses.
WorldFengur – Round table – defining the rules! From left: Reinhard Loidl, WF-Registrar Austria; Kati Ahola, WF-Registrar Finland and Chair of the FEIF Registration Group, Jens Otto Veje, FEIF Breeding Leader; Jón Baldur Lorange, WF Project Manager.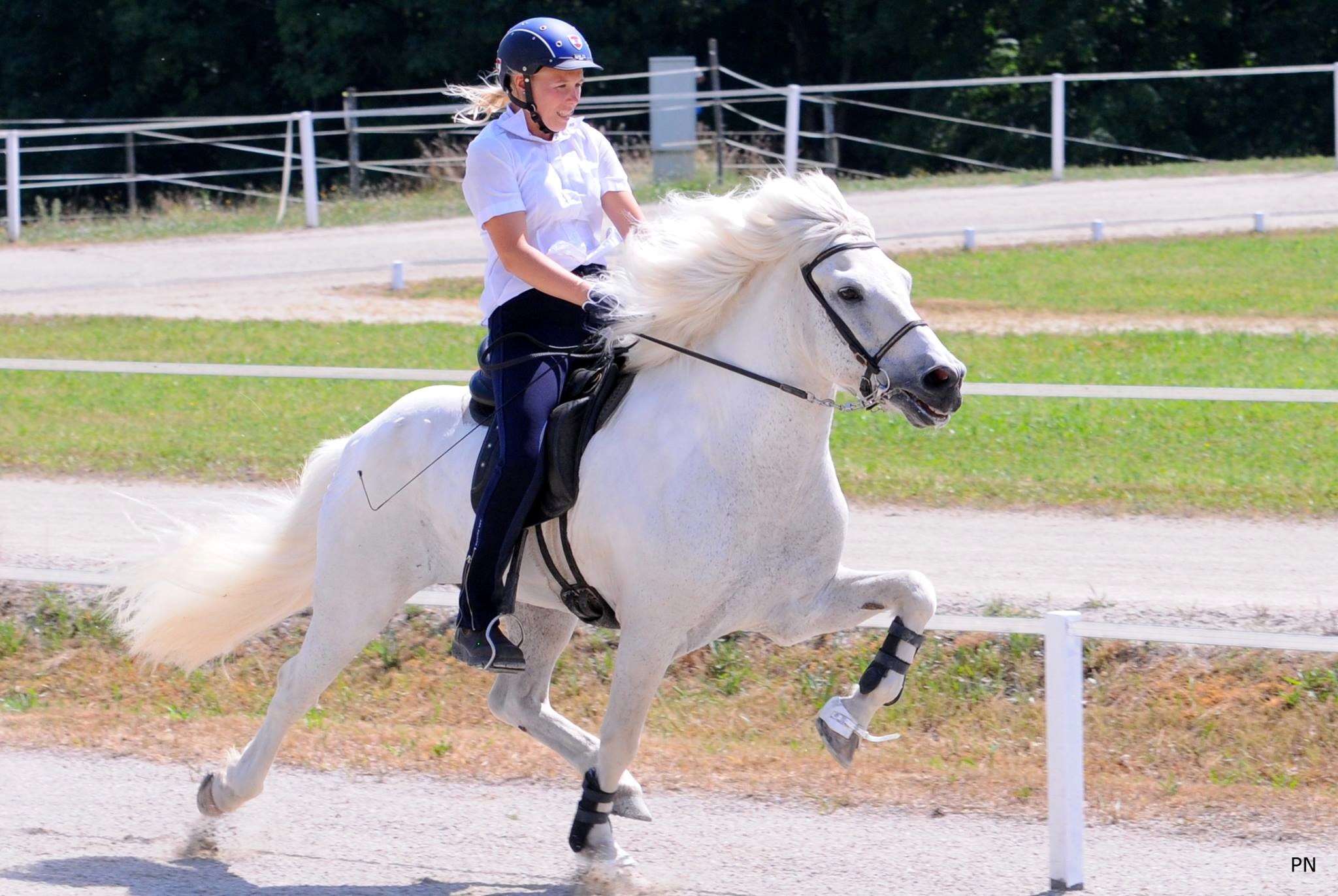 Frami von St. Oswald [AT1997160415 ], rider: Carina Mayerhofer – FEIF world record holder 100m SpeedPass
Photo:  Peter Niess
When, at the request of Jón Baldur, the system was tested in countless trial entries, however, a very clear way of working crystallized, which had to be laboriously entered by hand from old breeding documents as there were no digital data available. I remember that time fondly, and Hallveig Fróðadóttir's expression, " hunting the missing sheep" was not only a motivator, but also exciting and very educational.
Of course, this way of working also resulted in many errors, supposed Icelandic horses turned out to be Austrian and birth dates were very often given AT19AA because they were not written down anywhere.
The strength to achieve results at that time was the almost daily mail collaboration with other registrars, mainly from Iceland, Germany and Switzerland. Looking back, I am amazed at the countless hours spent "hunting" for horses and this would not have been possible without the enthusiasm of the registrars at that time. "FEIF ID request" was one of the most frequently found terms in mail subjects and – in order to finally be able to enter the "missing sheep" – one waited eagerly for an answer.
One of the most difficult tasks was to convince "ignorants" but also the board of my country association that this database can become enormously important. As a former breeding leader of one of the Austrian provinces, printing an equine passport via WF for the first time was the most uplifting moment and reaching the summit, so to speak.
I still find myself discovering errors in WF and reporting them, getting annoyed when sometimes nothing happens, remembering that one or the other idea was contributed by me and can still be found, and somehow being proud to have been part of a database that has now become indispensable.
Rauðhetta vom Stefanihof [AT2005220547], photo: Christian Unden