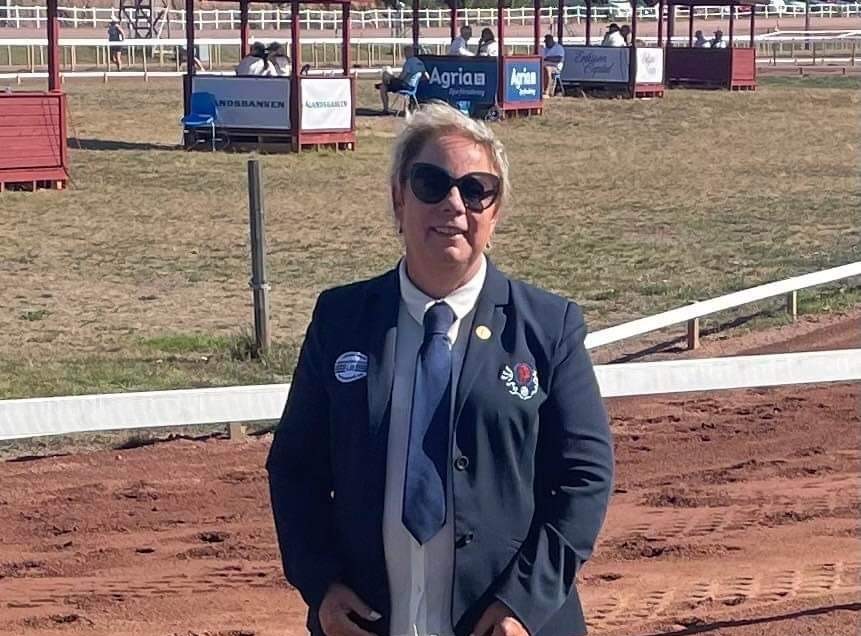 Nina Bergholtz, SE, Trainer/Instructor of the Year 2022
Within FEIF, education is organised at a national level. Each national association manages its own educational system for the learning of riding and horsemanship for Icelandic horses. The FEIF Education Department aims to standardize national educational matters at an international level. Training pathways for riding instructors are different for individual membership countries. These requirements vary based on national requirements, culture and history.
Some countries use a modular system for trainers, while other countries require would-be trainers to attend college, or even university-based training courses. 
The FEIF Education Department has created a system which allows the seamless recognition of qualifications and skills for instructors across all member associations, by using a list of competencies at various levels that is expected as a minimum standard.
The Matrix
Each level of the FEIF Education Matrix is defined by a set of minimum competencies shared by all countries that an instructor and trainer is expected to demonstrate. The Education Matrix maps four levels of instructor competencies. These share a comparable set of skills without having followed a joint syllabus or programme.
Level 1 Instructors are able to teach beginners and leisure riders in basic riding skills and gaited riding with a strong emphasis on horsemanship, keeping, handling and riding the Icelandic horse.
Level 2 Instructors are able to teach leisure riders, as well as competition riding up to intermediate level. This qualification may – but does not always – include proven competencies in the training of young horses.
Level 3 Instructors are able to teach at all levels, in different types of sport and breeding events. This qualification includes proven competencies in the training of young horses at an advanced level.
Level 4 instructors are international experts, able to teach and train other instructors, trainers and judges as well as horses and riders at all levels.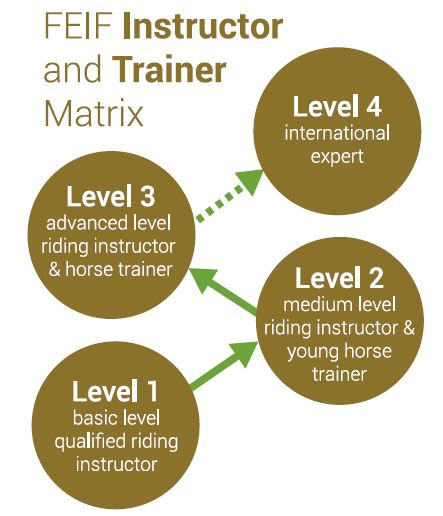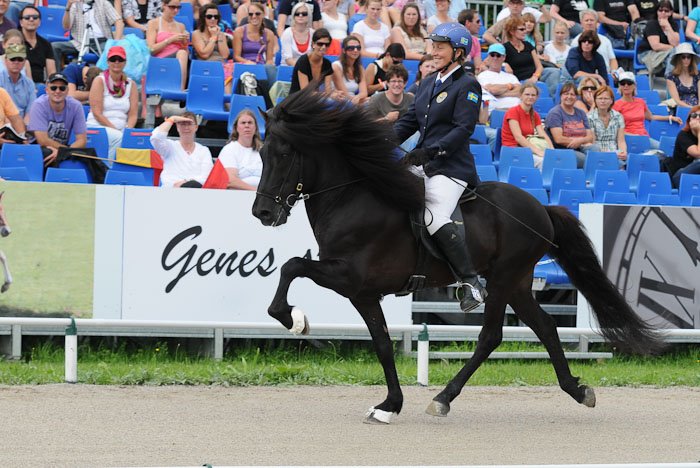 Camilla Hed, Trainer/Instructor of the Year 2021
Trainer/Instructor of the Year
FEIF recognizes the importance of instructors and trainers in our community.  These talented, dedicated individuals are essential to growing the Icelandic horse breed in terms of both popularity and utility all within the scope of FEIF's mission.  FEIF established an "Trainer/Instructor of the Year" award in 2016 to acknowledge the outstanding teachers and trainers in the community.
Each year, FEIF invites the member countries to nominate one individual as their trainer/instructor for the year.  The countries are free to choose any criteria to select their candidate.  However, the candidates must all be listed in FEIF Horse Trainers and Riding Instructors list.  All the candidates are listed on the FEIF Facebook page and the community is asked to choose their favorite.
The winner is announced at the annual FEIF Conference the following year.  Winners receive a free entrance ticket to either Landsmót or the World Championships depending on the year and a trophy.

Trainer of the Year
See who was trainer of the year in the past years

Get in touch
Contact the Education Committee or find an education leader 

Information
Get the latest documents from the Education department.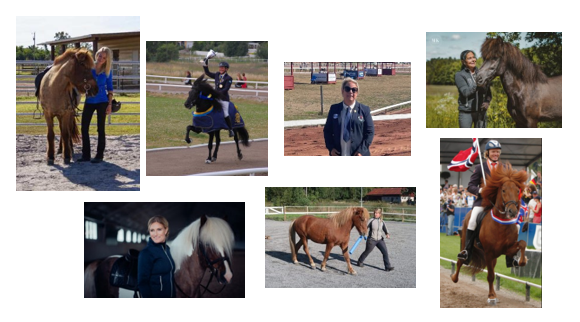 As in the previous years, FEIF would again like to honour the "FEIF instructor/trainer of the Year". It is up to each country to nominate one candidate per member association by December 15, 2023. All candidates have to fulfil the following requirements: a candidate...
read more