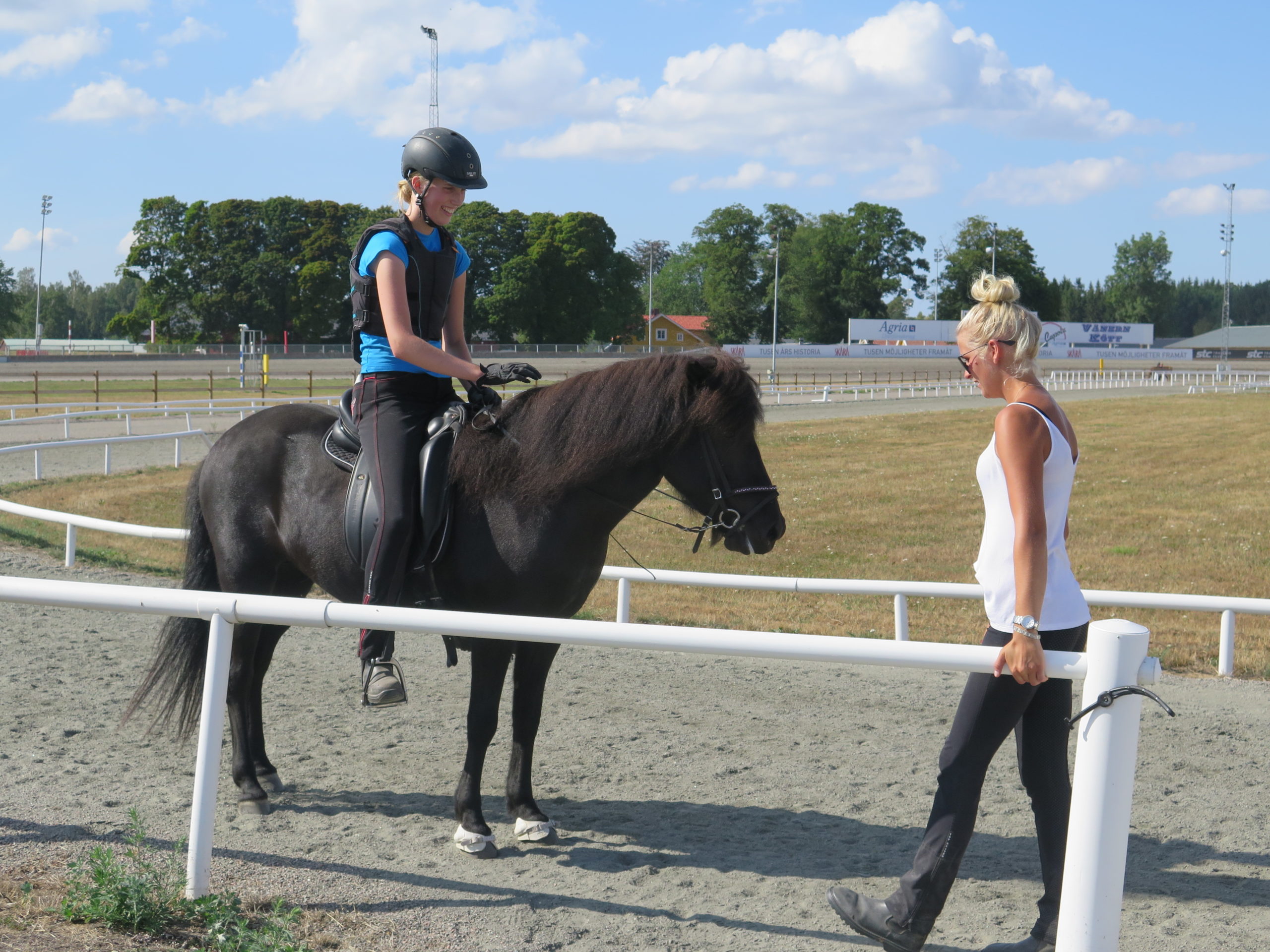 The focus of the bi-annual FEIF YouthCup is on teamwork, sportsmanship, improved riding skills and cross-cultural friendships.
FEIF YouthCup is arranged every second year and consists of a week of intense training with respected instructors of international standing. The week ends in a competition with a range of youth classes on and off the oval track.
Riders aged between 14 and 17 train and compete in international teams, with the aim of fostering friendship and an awareness of cultural difference. The language at all international FEIF events is English.
Usually, participants have some experience of competition riding. Most riders bring their own horses for the event, and for applicants from overseas, good rental horses are available.
Typically, classes offered at the FEIF Youth Cup have the following. Please note that the selection is reviewed every 2 years and might  lead to slight changes in the future. These are the classes planned for 2022
T3 (T1)
T6 (easy T4)
T7 (Tölt class)
V2 (Four-gait)
V5 (easy Four-gait)
F2 (Five-gait)
TR1 (trail)
CR1 (countryside riding)
FR1 Flag race
G'fimi (2 set tests)
P2 (SpeedPass)
PP2 (basic Pace Test)
Best Team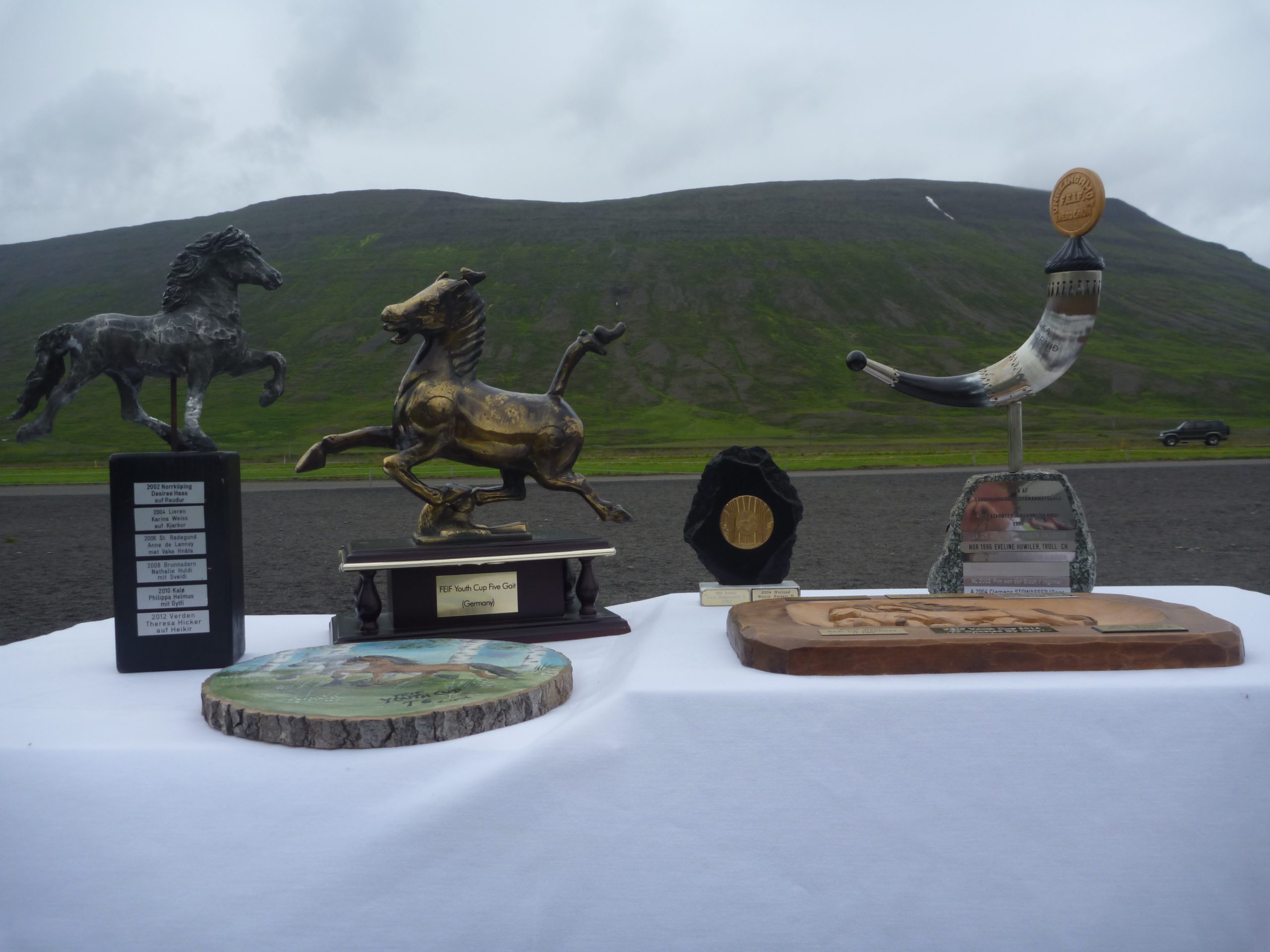 1st FEIF YouthCup in 1995
Eva-Maria Gerlach Award
The Eva-Maria Gerlach Award is a bi-annual award for promising and versatile young riders. The award is named after the former Director of Youth Work Eva-Maria Gerlach, to acknowledge the fact that without Eva-Maria FEIF wouldn't have the FEIF YouthCup, the FEIF Youth Camp, sport tests for young riders (now included also available for adult and senior riders) and the special position of Young Riders at World Championships.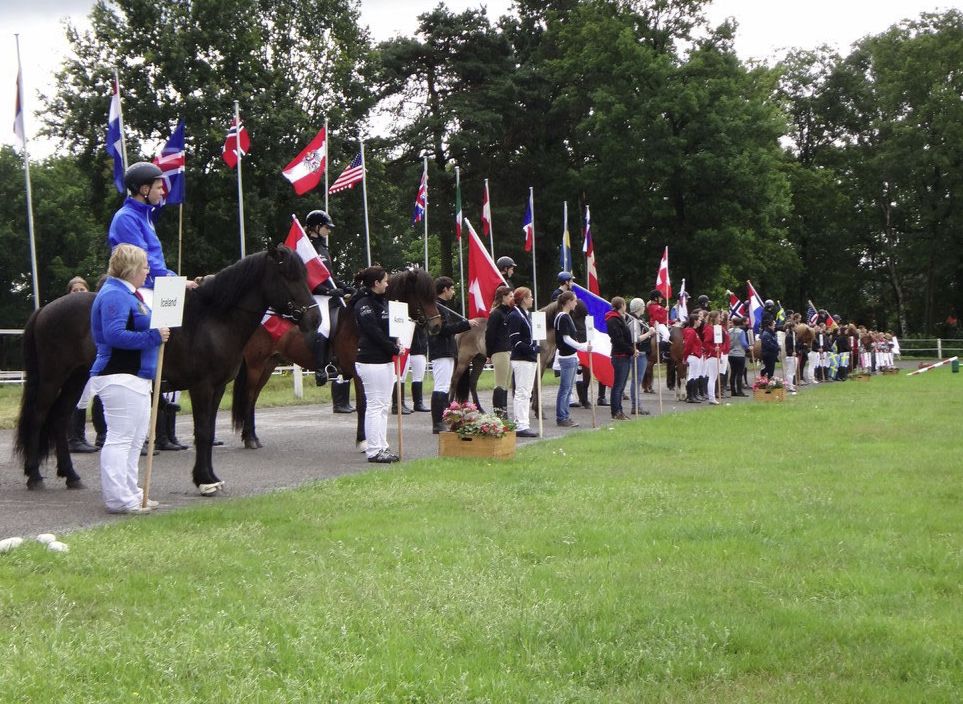 Winners
2006: Andrea Balz (CH), Anna Brüggemann (D), Jonas Hassel (D), Lisa Schürger (D) and Nina Tromm (CH)
2008: Kai Anna Braun (D), Hannah Chmelik (A), Larissa Kejwal (D), Anne de Lannoy (NL) and Ástríður Magnúsdóttir (IS)
2010: Bo Cavens (NL), Carolin Nase (D), Elisabeth Marie Mai (D), Lisa Kroon (NL) and Tora Lindheim (N).
2012: Carolin Nase, Johanna Kirchmayr (AT), Lisa Kroon (NL), Seraina Stalder (CH) and Vanja Roulin (CH).
2014: Ásdís Ósk Elvarsdóttir (IS), Christa Rike (NL), Dylan Humblé (NL), Laura Goblirsch (DE), Lilja Haraldsson (AT)
2016: Ann-Sophie Gebhard (DE), Charlotte Seraina Hütter (DE), Franziska Hunz (DE), Lea-Marie Priller (AT), Lieke van Horne (NL)
2018: Marie-Pascale Sauer (DE), Amelie Segerstrom (SE), Dario Julita (CH), Emilia Nyström (SE), Hanna Emiliz Huhta (FI)