Only one week to go and we already received a lot of wonderful photos – it will certainly not be easy for the jury. Before the deadline on Monday  – October 25, 2021 – we would like to introduce the jury to you.
The first jury member that joins the team is Heidi Seekamp. She works as an art director in international advertising agencies and as a freelance art director. Her main focus as an art director is idea generation, concept development, drawing and realisation. She also won second place with her work in a worldwide design competition of the UNO/United Nations in New York. She has also been an icelandic horse rider for many years and breeds Icelandic horses with great enthusiasm at her own Icelandic horse stud Kleckerwald. She has been active in the Icelandic horse scene on a voluntary basis for many years and supports the IPZV and IPZV North with e.g. logo or poster designs.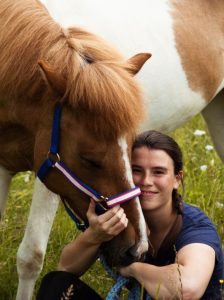 The second member of the team Katharina Haider from Austria, she is 22 years old and is a Young Committee member of the FEIF Leisure committee. She is also supporting the ÖIV Youth Committee. Along the work with her own mare, she teaches children and youngsters. She herself says: "I am really happy to be a involved in the photo competition and I am looking forward to seeing all the beautiful pictures!"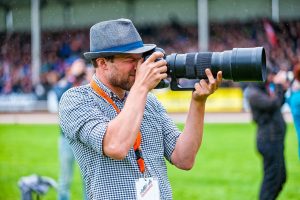 The third member of our jury team is the professional equestrian photographer Krijn Buijtelaar. Krijn started his career as an independent equestrian photographer at the FIZO in Oirschot in 2010. Today photography has become his main job and he is no longer active as ecologist and nature guide. We are very happy that we were able to win him for our jury.
To complete the jury Christian Eckert, FEIF Director of Leisure Riding, and Ricah Wolf, IPZV office will join the team as well.
We have come up with some extra nice prizes for the first places:
First place: an annual subscription worth €300 for Alendis TV, where you can watch all tournaments and events live and on demand
Second place: a ticket for Landsmót 2022
Third place: "Anmut und Zauber der Islandpferde"  a book by Hófadynur á fjöllum
Places 4-12: free access to one IPZV Campus event of your choice
And all winners will of course receive the photo calendar and the new stallion catalogue 2021
We would like to thank all participants of the competition and are already looking forward to seeing who will be featured in the calendar!