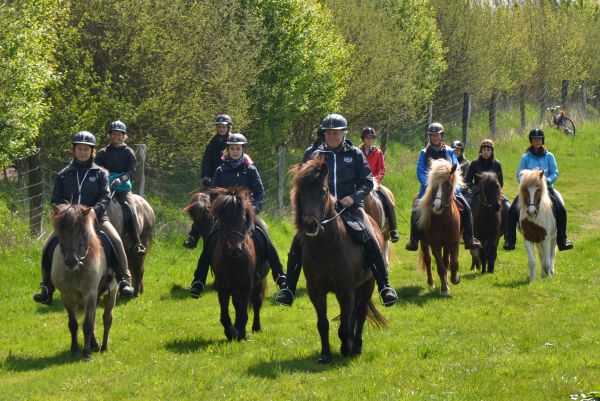 Join us at the FEIF Tour Rider Cup
This year, FEIF organizes a Leisure Competition for everyone who enjoys rides outside alone or in groups. Join the Tour Rider Cup and collect points for your rides through the countryside, enter these rides online and compare your overall riding time to that of others.
Starting from May 1st, the International Day of the Icelandic horse, until end of October you can ride and ride and ride…  And in November, we will see who has shown the most endurance.
Encourage others to ride with you and collect extra points! Because enjoying the Icelandic horse with your friends is so much more fun you will get bonuses when you get together with a group of other riders or even your riding club. If you are lucky and entered enough rides, a little surprise will be waiting for you.
Why should I join the FEIF Tour Rider Cup?
In a world where travelling is not possible at the moment, nothing can bring us closer together than sharing the same goal: enjoying life on the back of your Icelandic horse and out in the nature! No matter how old you are or how fast you want to ride, as long as you keep track of your riding time, you can join the Cup. The rules are very easy! The monthly score will be published on the FEIF website, so make sure you do not miss this opportunity to take part in this international and fun competition!
If you are a passionate rider who cares about fair-play competition, and if you are eager to do some rides in the countryside with your Icelandic horse and maybe some of your friends, take a look at the rules and join the FEIF Tour Rider Cup soon! Ride with us!
The 50 best participants will receive a limited edition calender from the FEIF photo competition.
Photo by Elisabeth Wetzstein 
News from the Leisure Riding department
Almost 80 participants from 12 member countries met for the Conference 2022 in Oslo, Norway. As the Delegates' Assembly was organised as online meeting in February 2022, this year's conference included several panel discussions as well as the annual meetings of all...
read more